---
New environmentally acceptable gear oil for tunnel thrusters
November 26, 2014
Lubrication adds to its portfolio of biodegradable, environmentally acceptable lubricants for the marine industry with the introduction of EG 2-68, a gear oil designed to meet the specifications of leading thruster OEMs.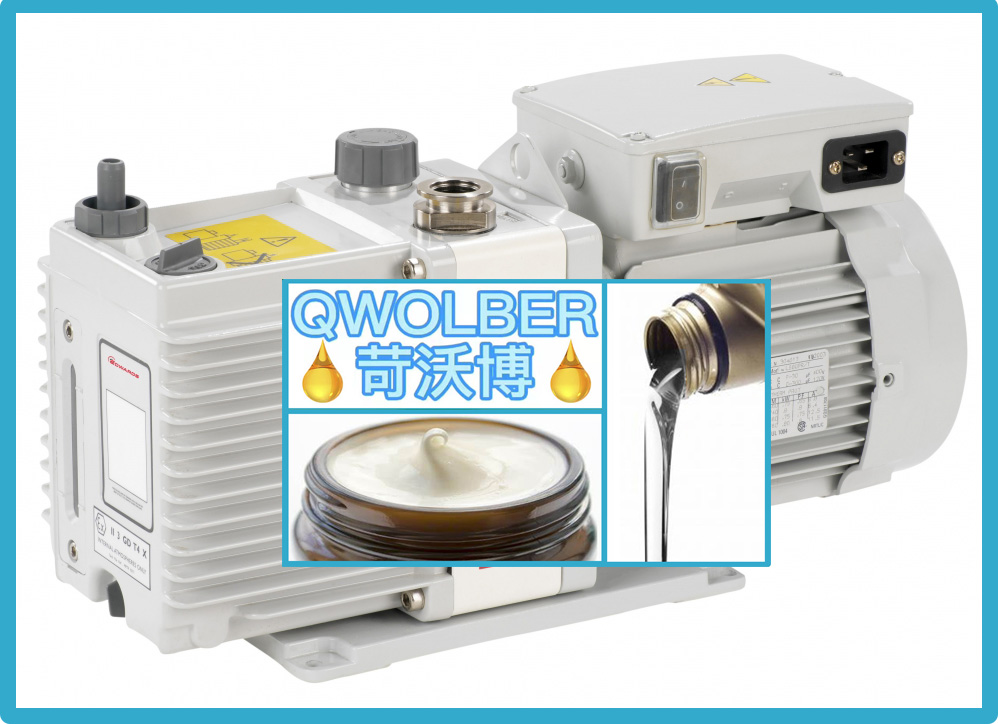 Lubrication to feature food-grade synthetic lubricating and high-temperature chain oils at PACK EXPO International
October 9, 2014
Klϋber Lubrication will showcase several of its food- and pharma-grade products during PACK EXPO International 2014 in Chicago.
Lubrication takes part in Freudenberg's first North American Service Day
September 25, 2014
Freudenberg companies in North America are participating in the first regional Service Day on September 26, 2014. On that day, all Freudenberg locations in the U.S., Canada and Mexico will conduct a corporate service activity of their choice. As part of the Freudenberg Group, Klüber Lubrication will be hosting a blood drive at its Londonderry, New Hampshire, facility in support of the American Red Cross.
Lubrication introduces gear grease and oils that protect against wear and corrosion
September 16, 2014
Lubrication has introduced GE 46-1200, a synthetic long-term gear grease for a variety of gear applications, and UH1 6 Series, a complete line of polyglycol gear oils available in ISO VG from 100-1,000 for a variety of industries, including food processing and pharmaceuticals.
New rolling bearing grease from Klüber Lubrication provides enhanced protection against friction and wear
September 23, 2014
Lubrication has introduced HB 88-182 for the long-term lubrication of rolling bearings. It is fully synthetic and based on a thermally stable base oil, polytetrafluoroethylene (PTFE) thickener and special additives.
Lubrication introduces ultra-fine filtered synthetic spindle and hydraulic oil
September 9, 2014
Lubrication has introduced FB 4 Series, an ultra-fine filtered synthetic spindle and hydraulic oil that extends component life and reduces operating costs.
Lubrication obtains ISO 21469 certification for its manufacturing facilities
July 21, 2014
Lubrication has received the National Sanitation Foundation (NSF) ISO 21469 certification at its Londonderry, New Hampshire facility. The certification from the NSF ensures food-grade lubricants from Lubrication are manufactured in a hygienic environment, using both best practices and the safest ingredients.
Lubrication introduces multi-purpose lubricant for extreme high-temperature applications
July 15, 2014
Lubrication has introduced GR AR 555, a multi-purpose lubricant offering exceptional corrosion protection and high evaporation stability.
Lubrication to showcase sustainable needle oils and multi-purpose PFPE lubricant at Techtextil North America
May 1, 2014
Lubrication will exhibit its line of pioneering nonylphenol ethorxylates (NPE)-free needle oils and multi-purpose perfluorinated polyether (PFPE) lubricant at Techtextil North America, May 13–15 at the Georgia World Congress Center in Atlanta, Ga.
Lubrication introduces VGP-compliant grease
April 28, 2014
Lubrication has introduced AG 39-602, an environmentally acceptable adhesive lubricant for open gears and steel cables.
Lubrication to exhibit solutions for enclosed and open gears at WINDPOWER 2014
April 24, 2014
Lubrication will showcase its synthetic, high-performance gear oil and heavy-duty grease for wind turbine components during WINDPOWER 2014.
Lubrication to highlight high temperature chain oil product and usage expertise at Reliable Plant 2014
April 10, 2014
Lubrication will showcase NH1 CH 2-220, its premier oil for lubricating high-temperature chains in both baking and beverage can manufacturing applications, at Reliable Plant 2014.
Lubrication to feature ISO 21469 expertise at Food Safety Summit
March 27, 2014
Lubrication will help better educate end users on the value of specifying and using ISO 21469 certified lubricants during the 2014 Food Safety , April 8-10 at the Baltimore Convention Center.
Lubrication introduces synthetic rolling and plain bearing greases
January 29, 2014
Lubrication has introduced NB 52 and NB 152, two rolling and plain bearing greases based on a synthetic hydrocarbon oil and a barium complex soap, ideally suited for amusement industry applications.
Gear and stern tube lubricants receive European Ecolabel approval
November 14, 2013
We announces that its EG 2 gear oil for thrusters and RM 2 stern tube oil now carry the European Ecolabel, signifying compliance with the U.S. Environmental Protection Agency's (EPA's) 2013 Vessel General Permit (VGP)
Lubrication to highlight food-grade NSF H1-registered lubricants at International Baking Industry Exposition 2013
September 24, 2013
We will display its latest NSF H1-registered lubricants for the food industry at the International Baking Industry Exposition (IBIE) 2013, Oct. 6-9 at the Las Vegas Convention Center
Lubrication to showcase new NSF H1-registered lubricants at PACK EXPO 2013
September 10, 2013
We will display its latest NSF H1-registered lubricants for the packaging and processing industry at PACK EXPO, Sept. 23-25 at the Las Vegas Convention Center
Lubrication to exhibit adhesive grease and synthetic gear oil for efficient wind power operations at WINDPOWER 2013
May 1, 2013
To present specialty lubricant solutions and share expertise with professionals in wind power industry at annual expo
Ron Person joins Klüber Lubrication NA LP
March 15, 2013
Industry veteran holds newly formed role of director of business development for oil and gas
Lubrication NA LP names Ralf Kraemer CEO
February 13, 2013
Lubrication announces the appointment of Ralf Kraemer as chief executive officer
Lubrication introduces high-performance LG 39-700 grease for open pinion drives on vessels
November 8, 2012
Innovative grease for high-performance open-gear lubrication with low environmental impact will be on display at WorkBoat Show, Dec. 5-7 in New Orleans
Lubrication Showcases NSF H1-Registered Specialty Lubricants at PACK EXPO International 2012
October 16, 2012
Specialty lubricants will be on display at PACK EXPO at McCormick Place in Chicago from Oct. 28-31
Lubrication Offers Innovative Lubrication Solutions for Mining OEMs at MINExpo INTERNATIONAL 2012
September 17, 2012
Booth display features several lubrication products developed for OEM and end users, including RM 41-1503, AG 11-461 and C-SG 00 LT, as well as a range of newly developed biodegradable products.
Names Porter and Bryant to Market Manager Positions
July 19, 2012
Toby Porter and Ben Bryant have been appointed as food market manager and marine market manager, respectively.
Synthetic Gear Oils Cut Wind Power Operating Costs
May 29, 2012
We showcases its gear oil products for the wind power industry at the WINDPOWER 2012 conference and exhibition.
Lubrication Will Showcase Needle and Sinker Oils at Techtextil North America
April 18, 2012
Madol 900 N Series is the most extensive line of NPE-free needle oils in the market
We Introduce Long-Life Synthetic Hydraulic Oil for Injection Molding Reservoirs
January 4, 2012
Food 4 NH1-46 is the only fully synthetic NSF H1 registered hydraulic oil approved for use by Husky Injection Molding Systems.
Introduces New NLGI 000 Grease
August 9, 2011
NH1 94-6000 is a newly developed synthetic fluid gear grease ideal for manufacturers in a number of industries utilizing centralized lubrication systems including food, printing, metalworking and power transmission.
Introduces New Mechanical Grease to Improve Haptics for Automotive Interiors
August 2, 2011
RA 44-702 is specially developed for the lubrication of plastic parts inside cars.
Introduces Versatile Specialty Lubricant for Elastomers and Plastics
September 23, 2011
MR 96-31 dampens noise and reduces vibration for a variety of applications.
Provides Specialty Lubricants for the Maritime and Offshore Industries
July 15, 2011
New line of synthetic lubricants protect the environment and reduce operating costs.
Upcoming Tradeshows


Cleveland Convention Center
Cleveland, OH
Booth No.: 813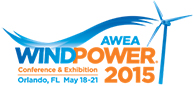 Orange County Convention Center
Orlando, FL
Booth No.: 4622

Houston, TX
Booth No.: 1807


DeVos Place Convention Center
Grand Rapids, MI
Booth No.: 331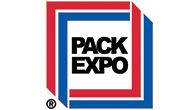 Las Vegas, NV
Booth No.: 8027



Morial Convention Center
New Orleans, LA
Booth No.: 4727


SHOP ONLINE
Purchase lubrication products directly from our company.